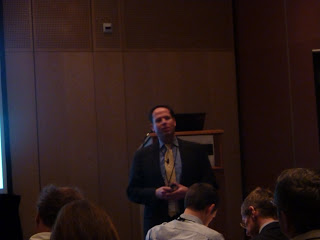 Presenter: Boudewjin Haarsma, General Manager Innovation & Beer Systems, Heineken
Innovation is and has been at the heart of the company for growth and evolving with consumer needs. Heineken has created Heineken BeerSystems company to develop the supply chain for Beertenders which is different from the regular bottles and beer cans. Heineken's partner Groupe SEB is French based and has created many small domestic appliances and kitchen accessories. The goal of the Beertender was to give the consumer experience is having the draft beer experience at home.
Since the launch of the Beertender in 2004, more than 600,000 appliances have been sold. The launch of Beertender sparked a lot of competition. A group of appliance manufacturers entered the market with stand-alone draft systems and other such appliances like the Beertender.
The partnership started way back in 1995 when they initially stated the project and then years later down the line the product was finalized and launched.
What is the rationale for the partnership?
Heineken
- Elevating the beer experience at a premium price
- Improving the brand health
- Responsible for distribution of the kegs
Group SEB
- Highly and newly appliance category
- Raising Brand equity
- Responsible for distribution and sales of the machines
Here's a couple of Beertender commercials that were displayed at his session. Enjoy!