In this exclusive interview with FEI TV'the official streamcast network of the Front End of Innovation conference and exposition ' Navin Kunde, Partnerships Leader for Open Innovation Networks at Clorox discusses:
- Clorox's rather novel approach to sourcing and partnering with innovation suppliers
- What distinguishes Clorox's approach to engaging and managing traditional innovation services providers from that of other companies
- The metrics by which they identify and reward the most innovative providers
- The unique set of challenges and thereby, the novel approach Clorox has developed in working with independent inventors 
- What other types of entities, organizations or models are you exploring to help propel innovation at Clorox
And more! Watch this episode of FEI TV and subscribe here!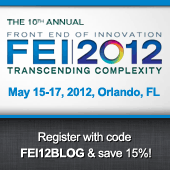 Editor's note: FEI TV is produced by the 10th Annual Front End of Innovation conference and exposition taking place May 15-17, 2012, in Orlando, FL. Official Hashtag: #FEI12
For more information, to view the 2012 agenda or to register now, visit www.frontendofinnovation.com.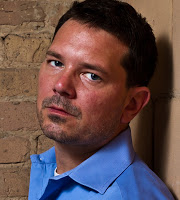 ABOUT THE INTERVIEWER


Marc Dresner is IIR USA's sr. editor and special communication projects lead. He is the former executive editor of Research Business Report, a confidential newsletter for the market and consumer research industry. He may be reached at mdresner@iirusa.com. Follow him @mdrezz.