October 4th through 6th, I had the pleasure of attending the Future Trends conference. As part of this year's event, I got to experience the unique Miami Trendz Walk curated by Steven van der Kruit, Creative Director & Visionary, Firmenich Perfumery and Mikel Cirkus Global Director, Conceptual Design, Firmenich Flavors.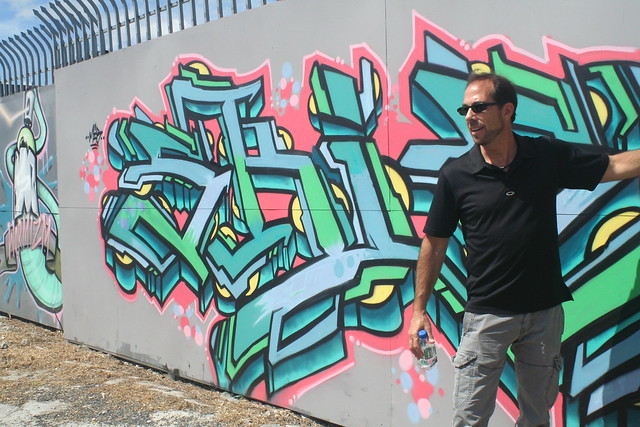 Firmenich's 'Trenz'Walking' is an unique system to detect trends in their infancy (mostly 3-4 years before they globally manifest themselves). It allows not only to signal the new early, but also to reveal the process of change/trends.
You can read my initial thoughts on the experience here. As part of the walk we visited the neighborhood of Wynwood, which houses the Wynwood Walls, a sort of outdoor gallery of street art. The Wynwood Art District is a sub-district of Wynwood that contains over many galleries and art collections.
Below, see some of my photographs of the art we viewed, or visit our flickr pool for more.
Do you look to street art for emerging trends? Will you in the future?
Michelle LeBlanc is a Social Media Strategist at IIR USA with a specialization in marketing. She may be reached at mleblanc@iirusa.com