Wednesday morning's keynote at the OmniShopper event saw Soon Yu answer a deceptively simple question: what makes a brand iconic?
Iconic status, Yu says, is "the highest and most profitable form of branding". It may seem like an aspiration too far for most brands, but Yu made a convincing case that while becoming an icon might not be easy, it's achievable. The core of being an icon is distinctiveness:  finding something your brand owns, protecting it, and innovating around it.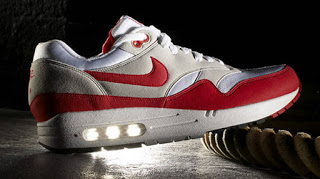 Distinctiveness is a hot topic in marketing at the moment – Professor Byron Sharp talks about the 'distinctive assets' that brands hold which make them instantly recognisable to consumers, and Yu's conception has a lot in common with that idea. Difference isn't the point, or at least not the only point: what a brand needs first of all is noticing power – the distinctiveness has to be something people notice. Yu gave the example of Nike Air Max, initially launched with the innovation (air pockets in the sneaker soles) concealed. It didn't sell. Redesigned to show the air pockets, an iconic product was born.
But according to Yu, noticing power is only the start. A brand also needs staying power. Once you've identified what makes you distinctive, your brand has to protect it. Once Nike had settled on "visible air pockets" as the distinctive core of what Air Max did, every iteration and evolution of the design continued to feature them. They were the untouchable, protected, and highly distinctive core of the brand. But everything around it could change and evolve – whether delivering better versions of that original innovation, or playing with design and colour. The key to staying power is the combination of the familiar, distinctive core and the surprising, exciting novelty that surrounds it.
Beyond staying power there's a third thing iconic brands need – scaling power. Being noticeable and consistent isn't enough – what makes you distinctive also has to be recognisable. That means the distinctiveness has to translate into your marketing and communications too. Yu gave the example of how  BMW revitalised the iconic Mini brand, zeroing in on what made it noticeable and distinctive – its shape, and the compact, friendly look of its headlights and grills – which then became not just a motif in their marketing but a way of expanding the brand into other merchandise, capitalising on its iconic status.
So where to look for distinctiveness? Logos and slogans are distinctive, of course, but for Yu these are "table stakes". Shapes, silhouettes, product features and sensory assets (like the sound of a Harley-Davidson) are also good sources of distinctiveness. But for Yu, the real opportunity is in making distinctive experiences.
For an experience to be distinctive, a brand needs to find "signature moments" – elements of the customer experience it can transform into moments of delight. The example Yu gave is the perfect illustration of the idea. For anyone who's ever owned an Apple phone or tablet, the experience of opening the beautifully designed box and unpacking the components is unforgettable: people keep their Apple boxes long after the actual contents have become obsolete. That unboxing is a signature moment – a barely-noticed part of the consumer electronics experience which Apple zoomed in on and turned into something distinctive.
Mapping the customer journey and finding those pivotal moments are the first two steps on Yu's path to creating distinctive experiences. (As with the Apple unboxing moment, the pivotal moments may not be where you imagine.)  But brands should beware of spreading themselves too thin: rather than try to build out from every pivotal moment, brands need to select just one that will become their signature moment – the truly distinctive element of the experience. And finally, brands need to innovate around that moment – keeping on making it surprising as well as familiar. For a final example of a brand orienting itself around a signature moment, Yu talked about Amazon and its "1-Click button". This highly distinctive feature has become the operating philosophy of the company – with innovations like Amazon Dash and Amazon Fresh taking the implicit promise of instant shopping and building on it. "In 10-15 years", Yu said, "we will have forgotten they were even a website". If his prediction comes true, it would be an extraordinary vindication of the power of distinctive experiences to lead companies forward.