Earlier this week, in anticipation of the upcoming
FEI Conference
in Orlando, I had the opportunity to  participate in a webinar featuring one of the event's
speakers. Cor Bosselaar is the Director
of Global Innovation for
Kimberly-Clark
. Kimberly-Clark, as you likely know, is a $20B,
leading consumer packaged goods manufacturer. 
Its brands include Kleenex', Scott', Huggies', Pull-Ups', Kotex', and
Depend'.  Nearly a quarter of the world's
population uses their products every day. 
The heart of this session was Cor's recounting of Kimberly-Clark's
journey of transformation during the past two years as they have defined new
ways to conduct their front end of innovation.  My company,
Sopheon
,
along with our partner
Kalypso
, has had
the good fortune to share that journey with them. Cor's message was insightful
and practical.  In fact, it was downright
inspiring, and I strongly encourage you to attend the session in which he is
featured on Monday at
FEI
.
I won't steal Cor's thunder'I'm hoping you'll hear his
presentation yourself, or check out the replay of our webinar at
http://budurl.com/transformFEI
'but
what I thought might be worth sharing are a few of the more provocative
learnings that I took away from what he had to say.
1. Innovation isn't about 'getting more ideas.'
Much of Cor's presentation is about how
Kimberly-Clark is focused on doing a better job of leveraging the ideas and
concepts they already have. He cited a
recent
study about innovation in consumer goods firms
which found that the number-one
challenge facing CG companies at the front end of the innovation process is
that 'Ideas are not broadly visible and therefore can't be reused by others'. Sixty-two percent of the firms participating
in the research identified this as a problem. At Kimberly-Clark, much of their efforts has
focused on improving how they catalog and organize their ideas, concepts, and
concept tests from the past and make them available globally for others to
reuse.  Cor's advice is essentially to
make sure you 'know what your company already knows' before going off and
creating more ideas.
2. As Ed McMahon used to say, 'you may already
be a winner.'
When you pull together ideas, concepts, and
concept tests from the past, you create a treasure trove in which, quite
possibly, you'll discover something that can be used to create a future product
blockbuster. However, uncovering those
winning insights requires more than just access to the data. It demands that
you understand how and why those ideas have evolved over time, and that you
trace their 'lineage' as they move from one iteration to another. The most
common drivers of continued evolution in ideas are consumer research and market
feedback.  Of course, this end-user
intelligence is also the foundation for the most important insights and learnings.
That is what makes Kimberly-Clark's approach so powerful'it not only provides access
to the data, it also focuses on communicating the insights that are often key
to product success.
3. The best ideas are world travelers.
A big part of the reason for Kimberly-Clark's
business growth is their ability to truly leverage their global network of
innovators. They have smart people all over the world.  But until recently, they had a hard time
connecting with one another, and that limited their ability to contribute to
the innovation process. Kimberly-Clark's successful efforts to pull people
together globally into a virtual collaborative environment have enabled them to
discover good ideas'regardless of their origin'and reapply those ideas in other
parts of the world, sometimes even on the scale of a global new product launch.
And their results? Impressive. Cor highlights how the value
of Kimberly-Clark's innovation portfolio has grown by 75% over the past two
years.  At the same time, the company has
successfully increased its number of billion dollar brands from five to seven
and is on its way to ten. Enviable accomplishments for any business, especially
in the highly competitive world of CPG.
There is much more to Kimberly-Clark's story. What I believe many will appreciate is the
pragmatic approach the company has taken toward innovation.  Cor makes it clear that there are many
tangible, practical, and repeatable ways the front end of innovation can be
improved.  In Kimberly-Clark's case, they
involved  using a combination of enabling
software tools  and the adoption of
best-practice innovation business processes. Don't miss the opportunity to
learn from this true thought leader in innovation!
ABOUT THE AUTHOR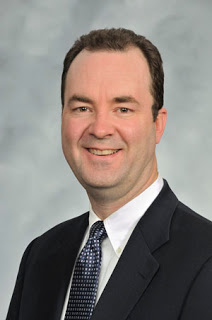 Bryan
Seyfarth, Ph.D., is director of product strategy for Sopheon, and the consumer
goods segment leader for Sopheon's Accolade' solution suite. Bryan is an
acknowledged expert on product development process optimization for consumer
goods manufacturers. His perspectives and analysis have appeared in such
publications as Consumer Goods Technology
and Retail Leader, and he is a frequent
conference presenter. Bryan has advised consumer goods companies throughout the
world on the use of innovation best practices to improve new product output and
financial success.
If you have
an interest in learning more about the software and services behind
Kimberly-Clark's success, Bryan will be at the Sopheon-Kalypso booth (#8) at
the Front End of Innovation conference in Orlando next week.