Leading up to the 2013 Front End of Innovation EMEA event, we'll be chatting with some of our dynamic speakers for a sneak peek of what they have in store for this year's conference.
Christian Rangen, Partner, Engage // Innovate, Founder, Strategy Tools for the Next Generation
Lecturer, BI Norwegian Business School will be presenting a half day workshop at FEI EMEA 2013 along with Elisabeth Ovstebo.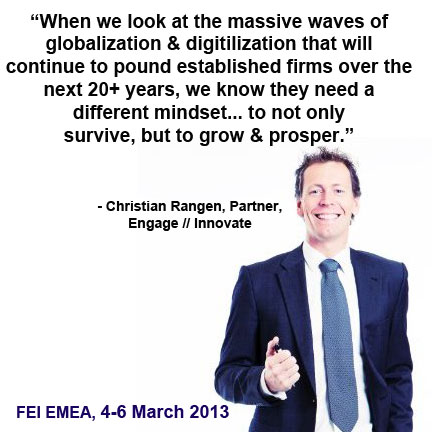 He was kind enough to complete a brief interview for our blog, including the following insights:
What is it that first got you interested in innovation strategy? And what keeps you inspired? 
"While Elisabeth and I come from different backgrounds, we deeply believe in engagement and innovation. We believe that if you bring together the right mix of people, engage them and give them big challenges and big ambitions, magic will happen.
But very few companies do this. Most firms create a closed information hierarchy. They don't let people use more than a fraction of their potential and they certainly don't let people innovate wildly to create a better future. Now, bring these issues into strategy, and strategic thinking very often comes nothing more than a repetition of the past, + 3 %. We've seen this happen over and over again.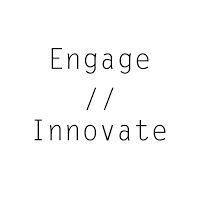 When we look at the massive waves of globalization and digitilization that will continue to pound established firms over the next 20+ years, we know they need a different mindset, different tools and well, for many, a very different innovation strategy to not only survive, but to grow and prosper. Leading thinkers around the world are working on this. Inspiring thinkers. Gary Hamel and the MIX, Verna Allee, Scott D. Anthony and his team at Innosight, Clayton M. Christensen, Alexander Osterwalder, Stefan Lindegaard to name a few. Their work, their stories and their successful impact inspire us to aim higher and bigger for our clients and our students."
Read the full transcript of the interview here.
To join the 2013 half-day workshop with Christian Rangen and Elisabeth Ovstebo, register for the Front End of Innovation EMEA event and select "Conference and Workshop" during the registration process.
Readers of this blog save 15% off the standard rate. Mention code FEIEMEA13BLOG to reserve at this rate. Register here:
Online: http://bit.ly/UISdBq 
Email: register@iirusa.com
Phone: 1.941.554.3500