At CNN recently, they wrote an article about the firm Ideo. What they do is go into companies who ask for help with innovation and then monitor the customers with the help of sociologists and anthropologists. They are a firm that looks at a task from the customer's point of view, and then helps an organization innovate to help capture the need of the customer. By tracking the customer for what they need, they can then go back and provide practical, innovative solutions for new products.
One of the more successful strategies in the past few years was Bank of America's Keep the Change. Ideo noted that young mothers were primarily concerned with saving money, in addition to continually rounding up transactions to the next dollar. So, with the development of a new credit card, Bank of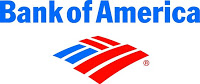 America captured a new audience allowing young mothers to save extra money by rounding up to the next dollar. Here's a link to a presentation at the PDMA about Bank Of America's Innovation Strategy.
I think that this example with Ideo and Bank of America is a perfect picture of how collaboration can lead to great innovation. Bank of America's goal is to grow organically, and they found a way to get to the customer and innovated a product that the customer's probably couldn't have even suggested.