Check out this exclusive article on VCs Who Matter by Luke Timmerman, founder of Timmerman Report, as you prepare for a productive slate of meetings at BIO-Europe Spring. To register, click here.
Venture capitalists see a steady stream of people asking for money and currying favor. This can inflate the ego to unhealthy proportions. The best VCs, however, don't let all that get to their head. They also don't just write checks. They help entrepreneurs.
Quite a few of the best VCs in biotech tend to work behind the scenes. You don't see them seeking media attention, and rarely see them on panels.
So who are some of the venture investors who have major-league stuff, but who you never read about?

Grayzel, an MD with prior operating experience at Infinity Pharmaceuticals, is the closest thing to a unanimous pick among venture peers and entrepreneurs surveyed for this year's analysis of VCs Who Matter, but You Never Read About (last year's article here).
Four factors came up in nominations. The guy is bright. He's a humble and decent person. He has a string of portfolio winners. And he toils in the shadow of high-profile Atlas partner Bruce Booth.
Grayzel joined Atlas in 2010 and became a partner in 2014. Since then, his fingerprints have appeared all over the following:
Said Ben Auspitz of F-Prime Capital: "Dave is a drug developer's drug developer. He's capable of personally running a development program (as he did with the CGRP antibody at Arteaus) or providing support and counsel to entrepreneurs in transitioning exciting science into efficient drug projects. Surface Oncology is a good example. He and the Atlas team aggregated great ideas from a luminary scientific founder group and helped to translate them into tractable drugs."
Grayzel said he gets teased for his low profile: "I get a never-ending stream of abuse from Bruce [Booth] about how I should get out of the dark ages and start tweeting : )."
Jenny Rooke, founder, managing director, Genoa Ventures

VCs take on lots of different types of risk. There's biology risk (something can't be reproduced from mice to humans). There's management risk (sometimes you back bad executives). There's market risk (maybe the market won't buy what you're selling at your preferred price). There's syndicate risk (your co-investors might run out of money or lose faith, forcing you to prop up portfolio companies if you want to keep them alive to the next milestone).
What you seldom see are VCs who shoulder a more profound type of risk, not just by starting their own firm, but by starting a venture firm with an unproven business model. Jenny Rooke has done that with Genoa Ventures.
Rooke got her scientific training, a PhD in genetics, from Yale University. She started in the venture business at Fidelity Biosciences, prior to the Great Recession. During the Great Recession, she went to work managing program-related investments at the Bill & Melinda Gates Foundation. As biotech's historic boom began in 2013, she dared to start a new thing —5 Prime Ventures. She renamed it Genoa Ventures this year.
Over the past five years, she's built the largest life science syndicate on AngelList. Here's how she describes her approach:
I typically invest in fairly early stage private companies at the intersection of biology and technology. That can be startups that are raising seed money, series A, B, and sometimes C … I'm particularly motivated by novel research platforms because part of what surprised me about lab work was how manual, and slow, and low through-put a lot of available tools were for doing science, so when I see companies that are trying to develop new tools that make more and better data for researchers that gets me excited.
Gambling on true independence takes unusual vision and guts, especially in a business notorious for trend-chasers and lemming-like behavior. Rooke has shown she's not afraid to buck the trend to get out in front.
Emeryville, Calif.-based Zymergen, one of Rooke's early bets, uses robots and machine learning to speed up the process of engineering microbes to make specialty materials. It raised $130 million in a Series B round in 2016. Another early bet: Berkeley, Calif.-based Caribou Bio, the company using CRISPR-Cas9 gene editing technology for industrial, agriculture, research tools, and other applications.
Said one prominent East Coast VC: "Jenny identified a gap in the market—a relative paucity of funds providing real seed and early stage financing for research tools, biology as technology … Jenny excels at finding exciting early technology and helping academics understand Product/market fit."
Another West Coast VC said: "She oozes value add, knows her science, knows the translation and commercialization space, and is NOT afraid to get out and push if needed…She built her firm old school, by herself from the ground up, and is THE name in research tools."
Raj Parekh, general partner, Advent Life Sciences

Parekh, based in London, is an Oxford man to the core. He got his masters in biochemistry, and then his PhD in molecular medicine, at the University of Oxford. He co-founded Oxford GlycoSciences in 1988. He picked up some industry battle scars as CSO and CEO, working there until the company was sold to Celltech in 2003. Since 2005, he's been investing for Advent.
Although based in London, Parekh also knows his way around Boston biotech. He served on the board of Waltham, Mass.-based Avila Therapeutics prior to its acquisition by Celgene.
Parekh's private portfolio includes Waltham, Mass.-based Arrakis, the company making small-molecules against mRNA drug targets; Aura Biosciences, a Cambridge, Mass.-based company working on targeted treatment for ocular melanoma; Macrolide Pharmaceuticals, an antibiotic developer in Watertown, Mass.
Parekh's most high-profile board position of the moment is European—he's the chairman of Galapagos NV, a Belgium-based biotech that has advanced into late-stage development with a public market cap of $5.7 billion.
Vicki Sato, a biotech leader who serves on multiple boards, called Parekh "a deep scientific thinker and a really strong strategic one." She added: "We were on the board of Avila together, and then he recruited me to Galapagos, a fabulous company where Raj is chair. He should definitely be on the list. He is smart, urbane, modest."

Gallagher has been a venture capitalist since 2013. The first stint was a short one at Frazier Healthcare. The last four years have been at NEA. Gallagher has all kinds of ups and downs in a career that includes stops at Eli Lilly, Amgen, Agouron Pharmaceuticals, Pfizer, Biogen Idec, CancerVax and Anadys Pharmaceuticals.
That's a LOT of operating experience with different characters in different situations. One early highlight: She was there at the beginning of marketing for rituximab (Rituxan), the trailblazing monoclonal antibody drug.
Gallagher's career really took off when she became CEO of Calistoga Pharmaceuticals in 2008. It developed a PI3 kinase inhibitor for cancer, and the company was ultimately acquired by Gilead Sciences for $600 million. Bonus: Calistoga's drug candidate, idelalisib, went on to become an FDA approved drug (Zydelig), albeit not the commercial hit it was hoped to be.
Since her last stop as a day-to-day operating executive at Calistoga, Gallagher has served on a number of boards. The pattern is encouraging. There's Atara Biotherapeutics (stock market value: $1.6 billion), AnaptysBio (market value $2 billion), Metacrine (appears to be getting dressed up for an IPO), and Millendo Therapeutics (executing on a reverse merger to go public at present).
Julia Owens, CEO of Ann Arbor, Mich.-based Millendo Therapeutics, noted that Gallagher works at a firm with deep pockets and a big Rolodex. Nothing particularly special about that. But Gallagher, the chair of Millendo, brings more to the table.
As Owens put it:
Carol has relevant operational experience, including as a CEO, that means she understands the perspective of the teams she's backing, what's reasonable to ask of them and how to support them to deliver their best. She truly cares about building and empowering high-quality teams.
Carol has a genuine desire to advance drugs to help patients, and an appreciation that companies will succeed and investors profit based on delivering true value to patients.
Carol focuses on the bigger picture versus angling for every advantage. Issues are inevitable in biotech. Approaching these in a thoughtful manner, being aware of where others are coming from and seeking the best solution for all is unique and valuable.
Overall, Carol believes in treating people well and has appropriately built a highly respected reputation in our industry, initially as an executive but increasingly as an investor, and particularly as a person.
"She's the real deal," wrote one West Coast VC.

Bracken is a relative newcomer to the venture business, having joined Venrock in 2016. That's not enough time to build a track record of excellence. But Bracken's name keeps coming up in nominations, more for skills than for experience.
More than a year ago, veteran VC Bob More of Alta Partners (Long Run podcast guest No. 9) told me Bracken is "someone I want to do deals with." Kim Kamdar, a partner at Domain Associates and an alumnus of the "VCs who matter" list, seconded the nomination.
Cami Samuels, a partner at Venrock who sees Bracken at close range, had a pithy explanation.
"Racquel Bracken is that person who somehow gets everyone in her orbit to get $hit done. She marshals resources—with a smile."
Bracken got her start in the venture world at Domain Associates (hence the Bob More & Kim Kamdar connections). There, Bracken scoped out an antibiotic company (Calixa Therapeutics) that ended up acquired by Cubist Pharmaceuticals. She moved on to become one of the early employees at Clovis Oncology. There, she worked in the trenches, in-licensing four pipeline programs, including the PARP inhibitor, rucaparib (Rubraca). There are people with good VC track records and 20 years of experience who can't say they were this intimately involved with a product from soup to nuts.
The real proof for Bracken, as an investor, will be in the portfolio 5–10 years from now. At present, she has placed a bet for Venrock on Cambridge, Mass.-based Cyteir Therapeutics. It's a synthetic lethal cancer drug developer. Venrock took the Series B lead, and Bracken joined the board. It's a hot area at the moment. If Bracken has the focus and tenacity that people say, then many more interesting companies and important products are still to come.
Tim Shannon, general partner, Canaan Partners

Shannon is that rarest of birds in venture capital—a male partner who's overshadowed by women at his firm (Wende Hutton, Nina Kjellson and Julie Grant at Canaan Partners).
Shannon, even though he could be seen as just another dude in the dude-driven world of VC, brings a certain kind of different thought pattern to the table. He's got an eclectic, and valuable, set of experiences. He's an MD who once treated patients as a pulmonologist. He was a Big Pharma exec for a decade at Bayer HealthCare, where he ended up in charge of clinical development. Then he went into the biotech trenches as CEO of Curagen.
Since becoming a VC at the age of 50, in the midst of the Great Recession in 2009, Shannon has placed a string of winning bets. He was the first CEO of Arvinas (protein drug degradation drug developer that IPO'd in 2018). Shannon represented Canaan's investments in Civitas Therapeutics (Parkinson's drug developer acquired by Acorda Therapeutics in 2014); CytomX Therapeutics (cancer drug developer that IPO'd in 2015); and Novira Therapeutics (acquired by Johnson & Johnson in 2015).
The current portfolio includes Spyryx Biosciences (inhalable peptides for lung diseases), Ideaya Biosciences (synthetic lethal cancer drugs), Nextcure (immune-modulators for cancer), and Vivace Therapeutics (bispecifics for cancer).
Thilo Schroeder of Nextech Invest, a syndicate partner who has seen Shannon operate up close, wrote: "I think the reason we do not hear as much about Tim is because he is located outside of the typical hubs between NYC and Boston. He's a very knowledgeable and understated person who brought forward the leader on protein degradation (Arvinas) and a promising company in synthetic lethality (IDEAYA Bioscience). Tim has outcompeted many of the well-known company founders in both cases in a very unassuming way. In addition, he is just such an honest and fun person who knows how this industry works and is not jumping on awkward hypes our industry is bringing forward right now."
One West Coast VC seconded the nomination, saying: "humble and brilliant."
Sarah Bhagat, senior associate, Sofinnova Ventures

File this one under the header of "rising star, track record to-be-determined."
Bhagat joined Sofinnova in May 2017 after wrapping up a postdoctoral fellowship in neuroscience at Stanford University. She got her first taste for the venture business during a fellowship at Canaan Partners.
Less than two years into the full-time gig at Sofinnova, Bhagat has contributed to Sofinnova investments in:
Said Cami Samuels, a partner at Venrock: "Sarah Bhagat is only 1.5 years into her career, but she has made an impact! She works like a dog."
Leon Chen, venture partner, OrbiMed Partners

Chen got his PhD in pharmacology at Stanford in 2001. Like many former students there, he went on to co-found a company (KAI Pharmaceuticals) and served as first employee. He worked five years at KAI, developer of a drug for secondary hyperparathyroidism. It eventually got acquired by Amgen for $315 million.
Chen's next joined Skyline Ventures—one of the firms that didn't make it through the Great Recession (see my 2012 story for Xconomy). Moving on in 2013, Chen found a venture partner role at OrbiMed Advisors. He gets his hands dirty in startups here.
Recently, Chen served as CEO of E-Scape Bio, a San Francisco-based company working on small molecule drugs for inherited neurodegenerative diseases. The company has an inhibitor for S1P5-mediated lysosomal storage disorders, slated to enter the clinic in 2019. Not stopping there, Chen brokered a deal with AbbVie, in which the little company in-licensed preclinical drug candidates against LRRK2 for Parkinson's and APOE4 for Alzheimer's. After wrapping that deal up, he stepped aside and to make way for a full-time CEO, Julie Anne Smith, formerly of Nuredis and Raptor Pharmaceuticals.
Chen also represents OrbiMed with a board seat at Ethris, a Germany-based mRNA therapeutics developer that struck a deal with AstraZeneca/MedImmune earlier this year. Previously he served on the board of Sutro Biopharma and Crescendo Bioscience.
Said one fellow West Coast VC: "Leon Chen is one of the most authentic and smart VCs out there. You just can't help but love the guy." A colleague wrote: "I would put him up against any of the names you have on the list."
Elliott Sigal, a venture partner at NEA and the former CSO of Bristol-Myers Squibb, specifically singled out Chen and David Grayzel as deserving. "I know and understand why they're on the list," he said.
Brett Zbar, managing director, Foresite Capital

Foresite has been working to promote itself more the past few years. CEO Jim Tananbaum tends to be the one doing the talking. He's been recognized on the Forbes Midas List.
Behind the scenes, multiple sources say Zbar is a go-to guy. An MD, he joined Foresite in 2015. Before that, he was a partner at Aisling Capital and Perseus-Soros Biopharmaceutical Fund. Zbar was fortunate to have been an early backer of Aragon and Seragon, the thunder-and-lightning strike of a couple different cancer drug assets that were split up and sold separately to Johnson & Johnson and Roche, respectively, for bundles.
"Brett is one of the most diligent persons I know and he really puts in a lot of time to take care of his companies," wrote Thilo Schroeder of Nextech Invest. "He appears to be second row within Foresite but he is not, so [he] deserves much more credit than he receives. Recent deals we did together are Peloton Therapeutics (probably the company that deserves this status) and TP Therapeutics."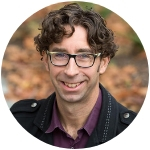 Special Guest Post by Luke Timmerman, founder of Timmerman Report