It was an eventful year since our last OSV Chartering Contract Management Seminar. 2018 gave the market time to test BIMCO's Supplytime 2017 contract, and get ready for a potential recovery in the OSV market thanks to what may be some green shoots emerging.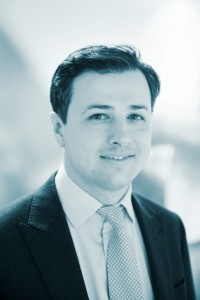 We asked this year's chairman, Alexander McCooke, Offshore Syndicate Manager – Claims at The Shipowners' Club, to share his take-aways from OSV Chartering Contract Management Seminar.
One year on, has Supplytime 2017 lived up to its name?
Yes, I think so. Has it become more popular? Or is it going to become the new Supplytime 2005? In other words, the main standard form used by the OSV market? I think it's on the trajectory towards that but its certainly not there yet. If you look at the statistics shared by BIMCO, Supplytime 2017 is on its way to makeup 20% of all Supplytime charterers by the end of the year, and Supplytime is the most popular charter BIMCO provide. According to BIMCO estimates, typically it takes two years for a form to gain currency because it takes a while for businesses to adapt to it. Supplytime 2017 has reached 20% within a year and a half, so to me, it seems en route to become the new default choice of standard form.
We've heard about contract renegotiations today – does that mean that long-standing business partnerships are less likely to move to Supplytime 2017 in the near future?
Not necessarily. The execution figures from BIMCO suggest that some people are switching, perhaps even before the normal part of the curve when it would be expected. It takes time for people to switch – there are various reasons for that, but at the moment, there are often lots of amendments being made on the 2005 form; we should see less of that on the 2017 form. In that respect its certainly headed in the right direction.
BIMCO has documents outlining the differences between the 2005 and 2017 Supplytime forms. Have these changes been analysed and dissected?
Probably not yet. Initially there were a lot of workshops and presentations looking at what the changes were, or what the proposed changes were, but it takes time for people to properly read the form and to analyse the effect of the clauses. I think we've gone past the understanding of what's being changed, but now we're getting into more the practical stage where people think 'if I agree to this, what effect might it have on my claims and operations?'. Then they ask their insurers about this. We're at a stage where it's less theoretical whether it's good or bad and we're understanding more about the new clauses. We have yet to get to the stage where we have claims and cases involving the form, but that's a whole other level of understanding, where arbitrators and judges can confirm what the things mean rather than us predict.
How have the attitudes of the market changed since last year?
I think the best description, and it might be a bit of a cliché, is cautious optimism. People generally think things will get better in the long term, but partly because some feel it can't really get worse. But things have started to get better in some quarters. One of the early indicators that things might get better is the oil price, which has been slowly rising for a couple of years now and it has certainly gone a long way since its nadir. But it needs to get higher, and listening to the presentations here at OSV Chartering Contract Management Seminar, it is predicted to get higher. This could be a cause for some optimism.
But it's also cautious optimism because none of these things are clearly guaranteed. Some people are negative on OSV charter rate for example, and some people are more positive; one explanation is in the view that everything is supply-and-demand. No one disagrees with that, but they think that as soon as demand increases, for example when the oil price goes up, more offshore work is being done and more OSVs are required, it would normally trigger an increase in charter rates. One of our presenters, Jeff Drake from AlixPartners, suggested that this will not happen because there is essentially a latent supply. In other words, there are lots of vessels in lay-up, and as soon as the price increases they will come out of lay-up and begin working. So there is a huge latent supply that can kick in as soon as demand goes up, and that might dampen any increases in the price.
However, some people have commented that this won't necessarily happen, because the laid-up vessels are not necessarily able to be brought back into use as easily as envisioned. Perhaps they are too old for the contracts they would be tendering for, not structurally appropriate, or they don't have the right equipment or require expensive modifications. So actually, some feel that the cost barriers and some absolute barriers (i.e. age / structural requirements) may mean that this latent supply won't have as much of an effect as people think it might.
Did you learn something new at OSV Chartering Contract Management Seminar?
Lots of things, yes! I learnt something new with every talk I listened to.