For many organisations, innovation is an engaging strategy for growth, pivotal to future success and prosperity. Unfortunately though, it comes with few guarantees, is loaded with risks of all kinds, and whatever you do, and however well you do it, you will be wrong (somewhere).
This is not necessarily always a problem, and through learning we can correct the mistakes. Innovation and learning are not separate entities, they are, an inseparable rhythm, just like breathing. With this in mind, Mars Incorporated has set about embedding new innovation approaches in the organisation.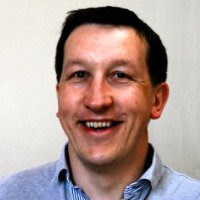 David Thomas, Global Innovation Leader, MOS Program Manager (Innovation for Growth), Mars Incorporated will be joining us on Wed, Nov 28, 2012 at 3 PM GMT/10 AM EST to discuss this topic in a live webinar.
Thomas spoke on this topic at the 2012 Front End of Innovation EMEA event in one of the most well attended and highly rated sessions, so we're pleased to revisit the session for our online "stage". 
Guest blogger Frauke Lohr covered the session for the Front End of Innovation blog here
.
Get your own glimpse of our Front End of Innovation EMEA offerings by registering for this webinar here.
To register for the other web seminars in our complimentary series*, or
for the 7th annual Front End of Innovation EMEA conference, visit our event website here.
*Please note, we've unfortunately had to cancel our webinar session "How to Take Advantage of the Sustainability Trend and Innovate into the Future" featuring Faith Taylor, SVP Sustainability and Innovation, Wyndham Worldwide. We hope to reschedule the webinar soon, stay tuned for an updated time. 
Michelle LeBlanc is a Social Media Strategist at IIR USA with a
specialization in marketing. She can be reached at mleblanc [AT] iirusa
[DOT] com with any questions about this webinar series.