We're excited to be kicking off our Front End of Innovation webinar series this week with our first session.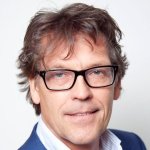 This Wednesday, 14 Nov, 2012 at 3 PM GMT/10 AM EST please join us in welcoming Marcel Baron,Senior Marketing Manager, Innovative Marketing, IBM for "Socially Synergistic Enterprise: Balancing Internal and External Collaboration to Improve Innovation"
Product and services development have evolved, this presentation explains how IBM integrates clients, customers and other stakeholders in the development of products and services. It provides examples on how new product development strategies are influenced to support innovation that matters, for the company and for the world.
Baron presented one of the most highly rated sessions at FEI EMEA 2012, don't miss this chance to join us for further innovation insights. Register for the session here.
View all sessions in our complimentary FEI EMEA webinar series here.
Michelle LeBlanc is a Social Media Strategist at IIR USA with a
specialization in marketing. She can be reached at mleblanc [AT] iirusa [DOT] com with any questions about this webinar series.