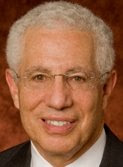 Peter Koen is an Associate Professor at Stevens Institute of Technology and Director of the Consortium for Corporate Entrepreneurship. Peter's research is directed at determining best practices in the discovery part of the innovation process and how large companies manage breakthrough opportunities. This research has been published in many academic and practitioner journals. He also founded and is the chair person of the Front End of Innovation conference ' now in its 6th year in the US and 3rd year in Europe. He has 19 years of industrial experience. His academic background includes a BS and MS in Mechanical Engineering from New York University and a Ph.D. in Biomedical Engineering from Drexel University.
We also recently hosted the web seminar Top Quartile Practices in the Front End so make sure to watch the archive if you missed it or if you want a refresher.
Also, don't miss Peter Koen's presentation Why Do Incumbents Fail at Implementing Breakthroughs at the Front End of Innovation Europe Event next week from January 26th-28th!