The technologies that continue to revolutionize the way people travel from one point to another, discover and buy music, shop for goods and services, interact with customer support, and communicate with each other are catching up with the market research industry. In the next few years, digital tools already in use by businesses to increase productivity and drive revenue will find more applications within organizations and across industries. In the marketing space, technologies that turn vast amounts of data into actionable insights to improve the way businesses sell, regardless of approach, will only expand as competition increases and consumer demand changes.
Advances in technology, as well as the pace of its impact, come at a moment when the market research industry is finding its place in this new reality. While the industry grew by 2.5% globally in 2015, according to ESOMAR's annual report, the latest CMO survey revealed a declining demand for marketing research and intelligence in the overall marketing budget. Among the surveyed top marketers worldwide, investments in marketing research and intelligence decreased from 6.2% in February 2013 to 3.4% in August 2017.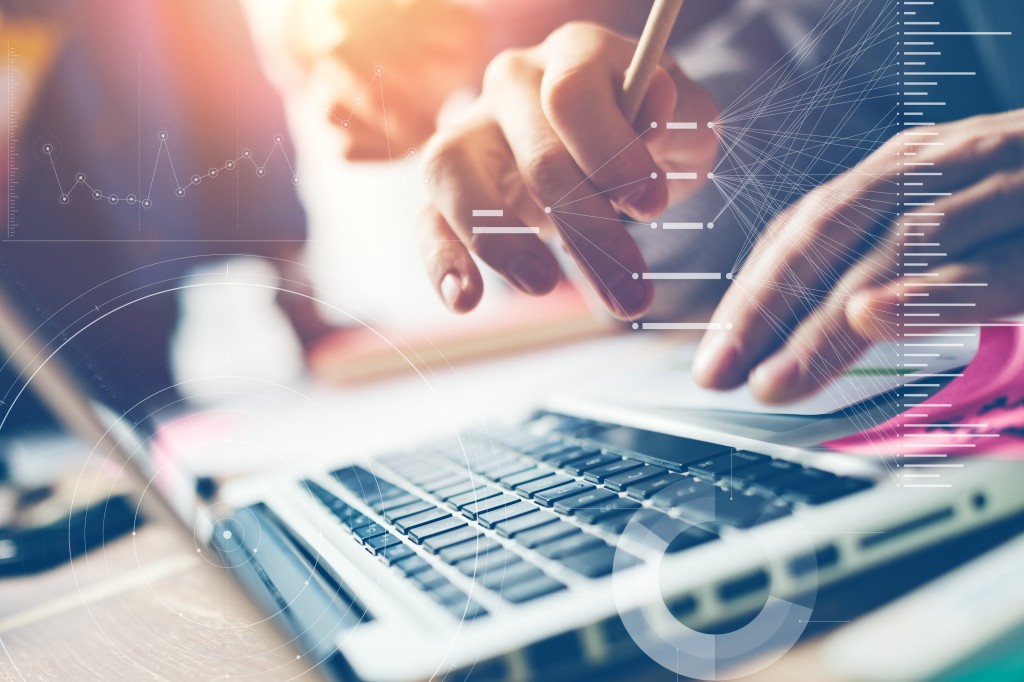 Both revenues for traditional research and "new" research may have expanded, totaling $39.7 billion and $28.2 billion respectively, but insights from the latest GreenBook Research Industry Trends Report discussed the need for the industry to keep up with businesses' demands for agile market research. The overall research process in the past was tedious. Today, this has changed.
Convenience is king
The market research industry may take different directions as technology continues its disruption, but one thing that is sure to deliver value to market research providers and consumers alike is the convenience of digital tools. There is a reason the adoption of automation is increasing in almost all industries.
Successful automation accelerates processes, improves consistency, and reduces costs. A NewMR and GreenBook report summarized the benefits automation furnishes to market research: increased productivity, reduction in errors, more thinking time, and less process. However, its impact on quality is varied, identifying that data visualization can fall short for non-standard projects.
Like automation, artificial intelligence is increasing in popularity because its many applications share the same simple but powerful impact: AI saves time. This is why the same report said that AI will have a major influence on market research over the next five to ten years, impacting areas like quantitative and qualitative research, research with images and video, and creativity. It also suggested that AI may overtake large parts of current automation, making it redundant.
So do actionable insights
In this new digital environment, in addition to physical stores, people interact in many online channels such as mobile phones, tablets, virtual communities, and social media. In the process, vast amounts of data are produced, holding key information that has rich and varied uses. The Economist wrote, "Data are to this century what oil was to the last one: a driver of growth and change."
Big data are often an unstructured conglomeration of comments, replies to topic discussions, and sentiments posted online, which is why PricewaterhouseCooper (PwC) identified social media/web traffic monitoring, online/mobile surveys, qualitative research, and data analytics key growth areas in market research. Having capabilities to make sense of this scope of data is crucial for market research, stressing the competitive advantage provided by data analytics, which exhibited the highest growth rate at over 350% since 2012.
Aside from understanding consumer behavior, analytics enables market research to gain deep and actionable insights about business and organization, and use these to make advantageous and strategic decisions. For instance, conducting simulation exercises to figure out the most efficient way to conduct research can not only minimize costs but also ensure quality results.
McKinsey & Company cited a research that revealed organizations leveraging customer behavioral insights outperforming peers by 85% in sales growth and more than 25% in gross margin. From forecasting to developing robust strategy for growth, new technologies empower market research with richer, actionable insights to apply in improving both researches and business processes.
In fact, that is exactly what Wizer is doing. It analyzes business questions and provides fast, affordable, and in-depth market insights. The result? More robust researches that enhance strategy, intelligent and appropriate products and services that fit market needs, and the support of better data-driven decisions for the organization.
And new innovative methods
Emerging devices that produce and collect data will be game changers in the market research industry, for example, wearables that gather research participants' behaviors anywhere, virtual reality that simulates hypothetical scenarios and takes the task of imagination away from respondents, and sensors that catch both voluntary and involuntary body reactions to stimuli.
Other emerging methods include neuroscience and behavioral economics, which is the convergence of economics and psychology to understand what motivates individuals in their decision-making process. One way for market research to conduct experiments and understand data from these two approaches is using digital tools such as automation and analytics.
Combine all with specialization to win
The beautiful thing about technology is, for the most part, it democratizes its benefits and levels the playing field. While this is a positive for most industries, for the market research industry, it is a challenge. Before, only trained market researchers could gather and interpret information about consumer needs and preferences at scale. Now, technology enables practically everyone to do this, at least to some degree of complexity. Believe it or not, the fiercest competition in market research is among technology companies.
Specialization, however, is essential if a company is to stand out in the crowded field of industry players. If everyone can conduct data collection and employ the data analytics to understand it, then market research must do more than just provide charts and tables—it should deliver stimulating storytelling. Knowing how to put data into context, empathize with the market, and adapt to the audience through creativity can inspire both internal and external research consumers, resulting in better products and better strategies.
There is a reason why AI and analytics continue to be key growth areas in the industry—both deliver actionable insights that have a wide range of uses from developing products to crafting data-driven strategies. Moreover, the market research industry has a reputation of providing true, valuable insights because the data gathered and used is surely of quality.
To remain competitive and not get lost to and in technology's impact, market research will have to leverage its strength. The market research industry has a long history of proven methods. It can benefit from complementing traditional market research practices with current and emerging methods, recalibrating its main value proposition to providing exceptional actionable insights, not only to stay competitive but also to enhance its products and services.
While convenience is the most obvious requirement, it is one leg of a three-legged stool–actionable insights and new innovative methods provide robust and necessary support. This triumvirate infused with the magic of specialization guarantees a vigorous future for the market research industry.
About the Author: Idan Geva is Co-Founder and Chief Business Officer of Wizer. Idan is gadget\tech evangelist and an all-purpose entrepreneur, coincidentally specializing in market research and innovation, including business development and product design, with an eye for user experience.