While every corporation is clamoring for more innovation, there is still the concern that 'management doesn't get it.' Various themes echo here at the "Back End of Innovation" conference and elsewhere: "All they care about is near-term revenue!" "They're afraid to fail!" "We have to fight the corporate antibodies!" The "they" in this case are the middle and senior managers who are responsible for funding innovation initiatives.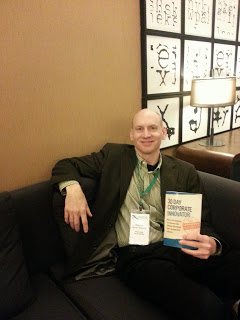 Dorian Simpson, founder of Planning Innovations and an exhibitor at Back End of Innovation 2013, has taken a fresh approach. Rather than bemoan the small-mindedness of senior executives, Dorian focuses on providing innovators with the skills to develop and present their most compelling innovation ideas to senior management in a way that serves the needs the entire cast of characters involved. His program and upcoming book 'The 30-Day Corporate Innovator: Key strategies to move big ideas through the corporate chaos' helps innovators navigate what he calls the 'executive inquisition." According to Simpson, innovators don't think of 'the executive as a person who might be putting his or her job at risk when funding new ideas.'  Simpson provides a four-stage, 30-day action plan to address this communication disconnect. 
Why 30 days?
Simpson has found that 30 days is a natural business cycle. It is the right amount of time to allow the innovator to learn the right lingo and collect enough data to present a preliminary proposal with enough substance so that all parties can evaluate it for further action. At the same time, it isn't so baked that the innovator is too wedded to the idea to make changes. And 30 days isn't such a long interval that management will forget about the proposed idea.
Which ideas to put forth?
According to Simpson, anything idea that looks like an opportunity that requires funding should be presented in proposal form using this method. Ideas that result in entering new markets, dramatic cost reductions, incremental or radical innovations fall into this category. 
What happens in 30 Days?
The 30 Day Corporate Innovator is broken out into four parts:
Part 1. The Innovator's World: Exploration of the corporate environment and the key people and personalities involved in moving the idea forward.
Part 2. Corporate Innovation Translation: The language of corporate innovation and how to speak in that language.
Part 3. The 30 Day Action Plan:  Components of an idea proposal and tools to generate one, including the one-page idea proposal, the customer value pyramid, early stage product plans, an ROI report, and the "minimum realistic ask," which is the initial investment needed in both time and money to move the idea forward.
Part 4. Trendeation: A term and method developed by Simpson that shows innovators how to spot and leverage trends that will strengthen the case for the idea when it is presented.
A few things to keep in mind: the ideas put forth should be those where an opportunity that executives care about can be articulated; the proposal needs to be stated in language that everyone understands; and the "ask" should be specific, with clear rationale and the idea not so precious that people are afraid of killing it. Simpson has moved away from complaining about what's wrong with Corporate America and toward creating an action plan to address some key disconnects.
The book comes out in first quarter 2014. Contact Dorian Simpson on the website for more information.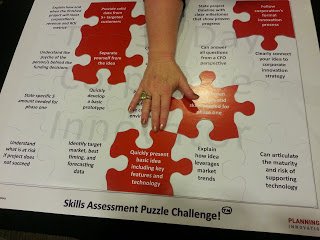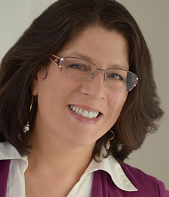 Ivy Eisenberg is founder of Our IdeaWorks, an Innovation and Lean Customer Research' consultancy that helps companies connect to customers and other stakeholders to discover business opportunities, accelerate growth, and build and deliver successful products and services.  Ivy has more than 25 years of experience in the Front End of Innovation, user interaction design, and software product and project management. She has worked in healthcare, financial services, B2B, consumer goods, and telecommunications sectors.  Ivy is also an award-winning humor writer and storyteller, with an MBA in Marketing, Entrepreneurship and Innovation from NYU's Stern School of Business.