Back End of Innovation (BEI) in Las Vegas, Nevada is underway! 
Monday's Immersive Innovation field trip to SUPERNAP included tours of the data center and The Innevation Center, a state-of-the art collaboration space.
SUPERNAP is an independent, privately held company driving innovation in the technology infrastructure industry. Considered Nevada's most successful technology start up entrepreneur, Rob Roy, CEO and founder of Switch SUPERNAP, redefined the data center and technology ecosystem industry.
SUPERNAP provides unrivaled colocation, connectivity, cloud and collaboration ecosystems.The SUPERNAPS are the only Uptime Institute Tier IV rated ' more... colocation facilities in North America. Learn more about SUPERNAP's data center ecosystem design, development and critical operations at www.supernap.com.
After touring SUPERNAP's highly innovative and highly secure data center, we toured The Innevation Center, Rob Roy's philanthropic, economic diversification engine. The Innevation Center is a commitment to "pay forward" the success of Switch by helping to empower Nevada's next generation of economic leaders.
Special thanks to these individuals for showcasing SUPERNAP's innovation and collaborative solution services, and for their enthusiasm and inspiration. I am grateful for their time and knowledge sharing:

- Adam Kramer, VP of InNEVation, Switch SUPERNAP
- Jason Mendenhall, EVP of Cloud, Switch SUPERNAP
- Thomas Van Kempen, Sales Associate, Switch SUPERNAP
Looking forward to Tuesday's Immersive Innovation field trip - the Zappos Tour Experience and visit to The Downtown Project. Stay tuned!
Stay connected with BEI:
- Twitter.com/BEI_Innovation #BEI14
- LinkedIn.com/Back End of Innovation
- Facebook.com/BackEndofInnovation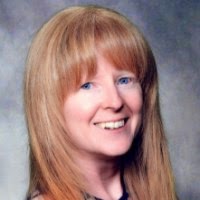 '