The government shutdown is harming the biotech industry perhaps more than most other industries. The most visible effect is the lack of FDA representation at the 2019 Biotech Showcase and the JP Morgan Healthcare conference. The more serious— and less public—ramifications, however, could have a profound impact on the biotech industry, panelists agree, speaking at the Wednesday lunch plenary of the 2019 Biotech Showcase.
There is a symbiotic relationship between the biotech industry and government, they say. Currently, the shutdown affects companies' abilities to file or interact with the FDA and the SEC. Combined, that chill makes it exceedingly difficult for companies at critical junctures to advance.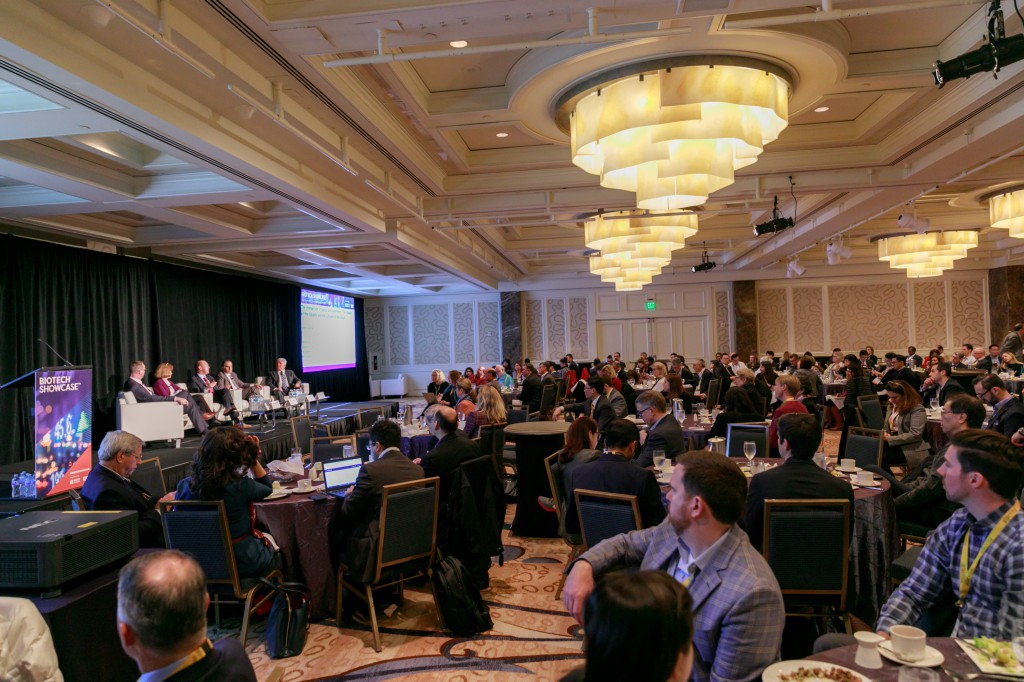 As an example, Rachel King, CEO, GlycoMimetics, Inc., mentions a conversation with a banker. "He said he had two IPOs that couldn't launch on time because the government shutdown prevented the SEC from delivering its comments." When it comes to financing, timing matters. "If the shutdown persists, it will be a disaster for our industry."
The FDA is similarly affected. It can review pending applications but it can't accept applications for which it needs to collect fees, according to panel moderator Wade Ackerman, partner, Covington & Burling LLP. And, as Joe Panetta, president and CEO, Biocom, says, "The President says this shutdown can continue for years. This uncertainty doesn't help our industry."
Drug-pricing policies seem imminent
With a new Congress barely sworn in and new state governors taking office, calls to rein in runaway drug prices are rife. Speaker of the House Nancy Pelosi (D-CA) is talking about negotiating Medicare drug pricing controls. Other leading Democrats are talking about widespread price controls, and President Trump is suggesting a possible price cap of 120 percent of the international price of a drug, Panetta says.
At the state level, California's Governor Gavin Newsom (D) just signed an executive order mandating that the California Department of Health Care Services negotiate the pricing of prescription drugs of all 13 million Medi-Cal beneficiaries (expanding its negotiating power from 2 million patients to 13 million overnight). The same order instructs state agencies to band together to purchase drugs. Private companies are expected to be included in this plan later.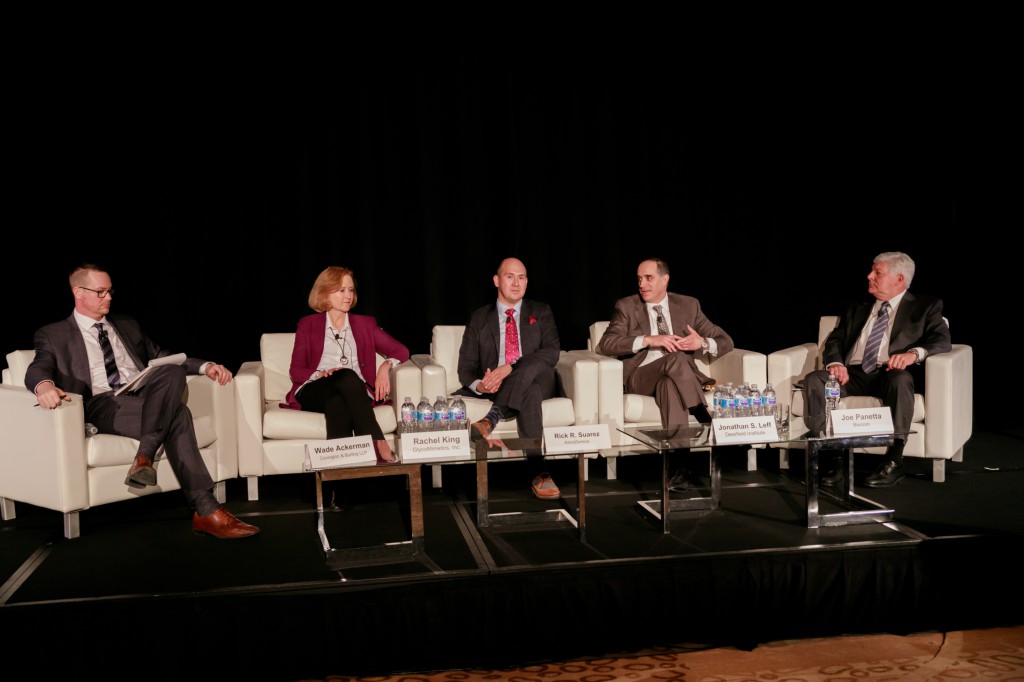 Pricing strategies like those tend to limit innovation but, King points out, "Patients don't care about innovation if they can't afford the drug. That's the problem we have to solve. We must focus on the experience of the individual. If people can't afford their co-pay, halving the price of a drug still doesn't help them."
"Being fixated on one element of the healthcare ecosystem is the wrong approach," says Rick R. Suarez, SVP, US market access, AstraZeneca. Instead, stakeholders need to address the challenge of healthcare costs holistically.
King recommends directing immediate attention to insurance premiums and co-pays. "And," she adds, "as an industry, we must be less aggressive about increasing prices. I know of no other industry where costs continue rising for old products!"
AstraZeneca addresses the problem by focusing on the patient experience. "Drug pricing discussions that focus on list prices are myopic," says Suarez. "As biotech, we understand that patients can't afford their medications, but those prices are driven by benefit designs and other factors" that often are controlled by other stakeholders.
Therefore, "we want to pivot from discussions of pricing to discussions of value," he continues, using the cancer therapeutic Iressa® as an example. "Patients should have seen a benefit by the time they fill their third prescription. If they haven't received that benefit, they get a 100 percent refund."
The ramification of the drug pricing policies have implications in financing, too, according to Jonathan S. Leff, partner, Deerfield Management, and chairman, Deerfield Institute. "For venture capitalists, the most important variable in the review process several years ago was the likelihood of a drug being approved. In the past five or so years, that has changed to how much a company can charge for the drug and whether the drug will be reimbursed." That change of focus helped shift investments away from antibiotics despite the antibiotic resistance crisis. "That could happen in other areas, too."
There is a positive side to the focus on drug process, though. As Leff points out, "This drives investments to more innovative areas of R&D and away from drugs offering only incremental benefits."
Panelists agree the current drug pricing discussions are filled with sound and fury, but little understanding of the issues and even less positive action. "We need to take responsibility for the pricing issue and fix the dysfunctional healthcare family," Panetta says. "We're all—physicians, patients, payers, pharma—in this together. No one part of the system can fix the problem."
FDA and even Congress offer evidence-based hope
Despite the dysfunction in Congress and even within the healthcare ecosystem, the panelists do have cause for optimism. It's rooted in changes that began at the FDA around 2012 with the FDA Safety and Innovation Act. "That was a turning point in how the FDA affected investment in innovation," Leff says. The FDA went from being "a hindrance to almost a partner in bringing innovative therapies to market."
That's when Janet Woodcock, director of the Center for Drug Evaluation and Research (CDER) and other FDA leaders saw amazing new drugs and their impacts on patients and began to question whether there were better, more efficient ways to regulate them. As a result, the regulatory approval process became more collaborative and streamlined. More recently, it began to include real world evidence to support further innovation.
Panelists heralded the 21st Century Cures Act as another bright spot of landmark legislation not only for the innovations it supported, but also because it was passed as a bipartisan bill. "It shows that the pharmaceutical industry is important enough for people to come together and compromise, despite the industry's vast complexity," King says.