"The Virtual Reality wave is coming", said Rich Scamehorn of InContext Solutions at Tuesday's OmniShopper sessions, citing the 1 million sales in 6 months of the Sony Playstation's dedicated VR headset. Reflecting the rapid growth of interest in VR, the conference saw two presentations looking at the learnings, promise and risks of virtual reality in a shopper research context. As well as InContext, who build VR solutions for retail, a presentation from System1 Research and futurist consultancy SciFutures presented the real-world results of some virtual shopper work. (Disclosure: this blogger works for System1 Group, formerly known as BrainJuicer.)
Why does VR matter as a research method. Both Scamehorn and SciFutures' Kris Matheney were quick to scotch the idea that this is just shiny object syndrome. The consumer hype around VR has been building for years, and the initial research experiments are at least a decade old. The difference now is that VR technology has advanced far enough to give a truly immersive, realistic store experience for the user.
As Scamehorn puts it, what VR gives you is "presence" – the feeling like you're really in the store. That can give more accurate results: as The Hershey Company's Andy Smith, who worked with System1 on their project, put it, it seems to take away the "kid in a candy store" effect of conventional virtual store modelling. It can also, as InContext have found, let you do things traditional research just couldn't achieve.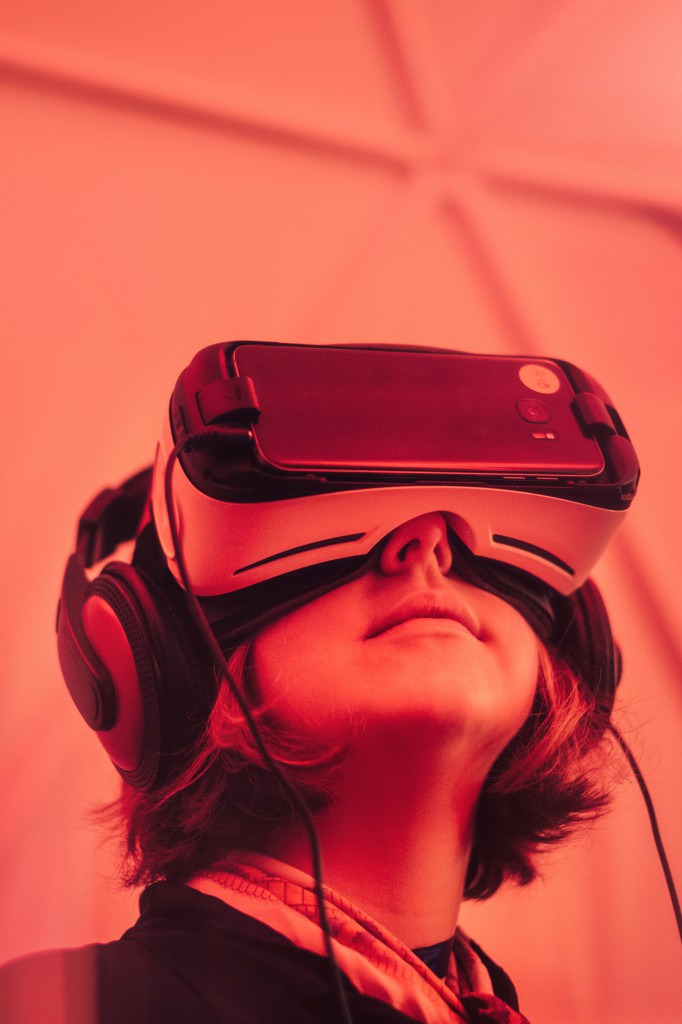 Scamehorn gave a couple of examples of these new research frontiers. For one thing, brands are working to create immersive VR experiences of their own, like Captain Morgan's virtual pirate ship promotion. As more and more brands do this, VR testing capabilities must evolve to match them. And VR also excels at cross-category promotions, where you can test interactions within multiple virtual aisles and get an idea of how they complement one another. A deal on milk and a deal on cookies, for instance, could play off each other – VR is the ideal way to measure that.
For System1 Research's Alex Hunt, the great thing about Virtual Reality is that it lets retailers and brands get closer to how consumers really make in-store decisions. Conventional wisdom has it that "Stopping Power" is crucial to retail – you need to interrupt the customer's journey through the shop to get them to consider and buy a brand. But because most human decisions are made using the quick and easy "System 1" mode of thinking, interruption is the last thing our brains want. Retailers should aim to create "Moving Power" instead, Hunt said, helping the customer move through the store quickly, easily and happily.
Hunt showed an example from a pilot funded by three companies, Hershey's included. A virtual candy aisle was created with multiple different activations – one using Hershey's branding, one using stills from Hershey's recent advertising, and one with no visual primes as a control. Surprisingly, across a range of metrics the advertising prime outperformed the control, whereas the branding prime underperformed it.
Hunt and Hershey's hypothesised that this was because the excessive branding triggered caution and suspicion – in other words, stopping power – whereas the feel-good advertising images kept things moving. Analysis of paradata around decision times proved his – the average time taken to choose Hershey's was ten whole seconds longer with the branding visuals in operation.
Both System1 and InContext's experiences showed the potential of VR approaches to let retailers and brands simulate and test activations with high precision and minimal need for survey data. SciFutures demonstrated that it can already collect a range of paradata from decision time through gaze duration and eye and body movement. In future VR research will also include neuromarketing measures.
Both companies also talked about some of the hurdles to VR uptake. The technology is not yet at the mass adoption stage, so central location testing is a must. The immersive nature of the tools can pose physical risks to excited participants, so waivers are essential! And it takes a little time to 'train' participants to use the technology – although System1 gained some accidental insights from the training exercise in a simulated product aisle: those customers who bought more virtual fruit also spent more on virtual chocolate, a phenomenon psychologists call the "licensing effect" (where virtuous behaviour 'licenses' more indulgent choices).
In general, though, VR is a very positive and promising addition to the research toolkit. Participants love it – the System1 post-project feedback showed sky-high happiness among participants. And by giving insights into consumer 'presence' and 'moving power', these virtual stores are set to generate real value.