Well guys, we are officially in the future! This week Fast Company released
an article
that discusses a new apartment that can essentially move with you when you decide to change locations. Now, the video detailing how this all works will make far more sense than reading it in a blog post, but I will try my best. The idea is that the apartment will be a glass-and-steel box that will slide into a narrow metal frame that would fit into 'otherwise unbuildable lost in built-up neighborhoods.' This concept comes from a man by the name of Jeff Wilson, also known as 'Professor Dumpster' due to his radical experiment of living in a converted dumpster to comment on the excessiveness of typical living. Although this new concept of a movable home is only about 1,000 sq. feet, 'there's enough room for things like a washer and dryer and a full kitchen.' With newer technology and a smaller space, the team also claims that this space would sell for a lot less than any normal apartment in the big cities. This new 'tech-packed' home is called Kasita and Wilson and his team plan to build their first 'rack' or home in Austin by the spring of 2016. The end goal is to have a network of buildings so that people can easily move between them. I highly recommend you check out
the full article
, if at least to see how the system works.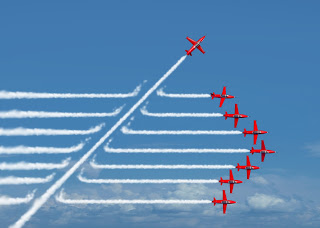 This week the Washington Post
released an article that discusses 7 disruptive innovations
that are actually at risk of overregulation. 'In a painful irony, outdated legal rules and institutions that date back to the start of the industrial revolution are springing back to life, terrorizing start-ups in everything from 3D printing to autonomous vehicles to advanced robotics and artificial intelligence'' On this list at number seven is the innovation of 3-D printing. The article argues that these printers are improving in production efficiency so much that they are starting to challenge the copyright and patent system. 'What inventions are being protected too much and for too long? Which aren't being protected enough'? On the list as number 2 is 'autonomous vehicles and drones' with federal, state, and local regulators swooping in while the FAA misses each opportunity and deadline to integrate the drones into U.S. airspace. Regardless of whether or not I buy into it, the author makes some interesting points on regulation and how it can squelch innovation.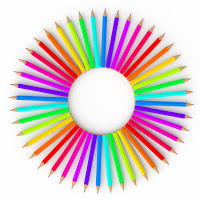 If, 15 years ago, you had asked the average 4 year old what their favorite thing to do in school was, they would most likely reply with some variation of coloring in coloring books. In today's age with so much new technology and bright screens to captivate the 4 year old mind, coloring books are slowly but surely disappearing off of the shelves of children who would otherwise obsess about coloring. *Que Disney to the rescue!* In a
Fast Company article written this week,
Disney's new augmented reality (AR) coloring book is explored and discussed as a possible alternative for kids. The Disney team, based in Zurich, points out that coloring books are one of the best, earliest opportunities for children to be creative. 'Unfortunately, they also look boring and unexciting compared to the myriad screens and gadgets competing for a child's attention'the key to getting kids coloring again is to leverage augmented reality (AR).' In other words, this team is working hard to give coloring books the allure that electronics provide while also giving children the ability to express creativity. The AR coloring book App is currently just a Disney research project, but highlights a new way to rethink the original color book. Essentially you would color on a regular piece of paper, then using the app you would hover the screen over your coloring and a 3 dimensional version of your coloring would pop up. I would think this unique design by Disney is definitely bound to get more traction if and when it hits the market, what do you think?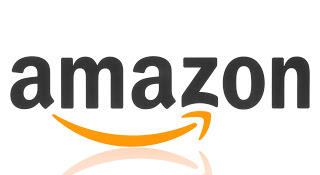 What do you do when you're a big corporation like Amazon and you have a competitor that's increasingly stealing away customers? Innovation is the answer of course! This week
Fast Company released an article
that discusses Amazon's new feature called 'Amazon Handmade.' According to the article, in preparation for the new feature's release, the company has been reportedly emailing Etsy vendors an inviting them to sell their products on this new marketplace. 'The Seattle-based retail giant announced Amazon Handmade earlier this year but did not give details on the new project.' The article also was able to grab a statement from Etsy on this new development stating that ''Etsy has a decade of experience understanding the needs of artists and sellers and supporting them in ways that no other marketplace can. Our platform attracts more than 21 million thoughtful consumers seeking to discover unique goods, and build relationships with the people who make and sell them.'" The release of this new feature will definitely be interesting to follow and see whether or not this will affect the Etsy customer base.
Nichole Dicharry, is a Digital Marketing Assistant at IIR USA, Marketing and Finance Divisions, who works on various aspects of the industry including social media, marketing analysis and media. She can be reached at Ndicharry@iirusa.com