By: Jailene Peralta, KNect365 Social Media Marketing Intern
As you stand behind the blue screen that reads $200, Alex Trebek, the host of Jeopardy!, reads the $800 clue under the category "Generational Marketing": "Name a generation smarter than baby boomers and more ambitious than Millennials".
You respond: "What is the Gen Z?" Sadly, you do not go on to win this episode of Jeopardy! but, at least you know all about Gen Z (also known as iGeneration, Post-Millennials, Founders, etc.)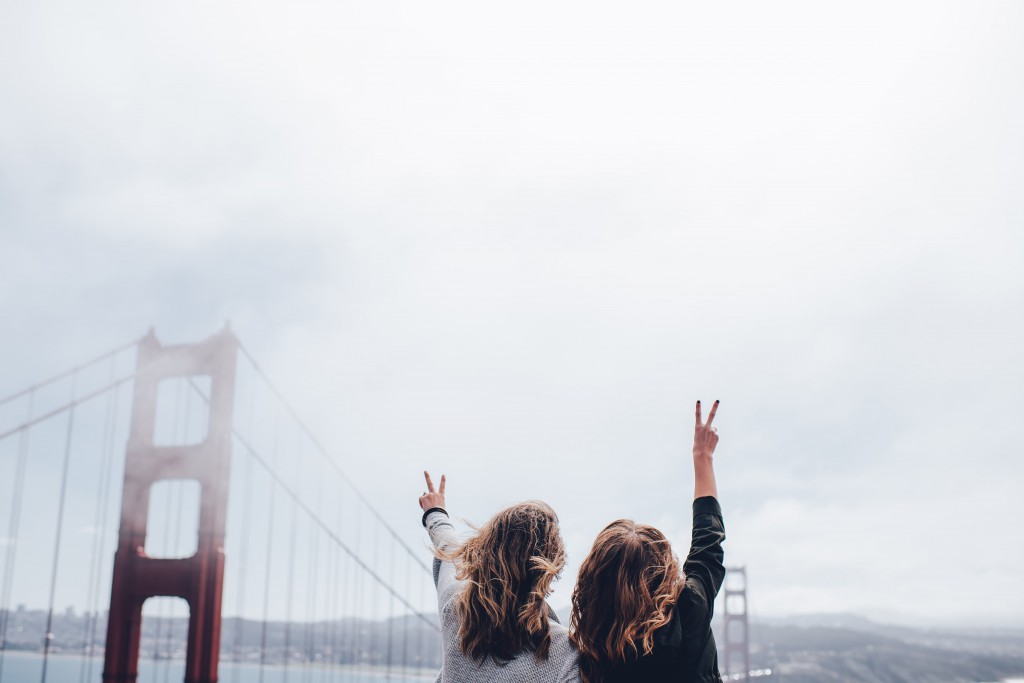 According to Forbes, Gen Z is defined as the cohort of individuals born after 1995 who are successors of the Millennial generation. Although they are the group that follows the very intriguing Millennials, their older peers will not overshadow Gen Z. In fact, as Gen Z prepares to take up one third of the US population in the coming years, it is becoming evident that the iGeneration does things a bit differently than Millennials, making Gen Z the generation that brands need to be pay attention to.
Before the Internet becomes saturated with extensive research on the Gen Z as it did with Millennials, there are three key characteristics that all individuals should learn about Generation Z.
#1: They are entrepreneurial
Social media is saturated with young individuals trying to get their careers started NOW. Whether they are artists sharing their music on Soundcloud, authors publishing their books online, or bloggers using WordPress to get their site started, Generation Z does not believe in the limitations set by school or the corporate workplace. The independence of Gen Z is bred from the stress of student loans and corporate America that their Gen X parents have dealt with. In the coming years, the entrepreneurial and creative spirits of Gen Z will likely manifest into incredible start-ups and change in the workplace.
#2: They are great at detecting bad sportsmanship (BS)
Very much like Millennials, Gen Z subscribe to causes that they feel strongly about. However, it is important that brands note that honesty is imperative when trying to make the Gen Z their costumers. With technology a fundamental part of their upbringing, Gen Z have created communities that value the truth and searching the web or shooting a text to their peer in order to find the truth is of second nature to the iGeneration. Therefore, brands must understand that transparency is always the best way to go when it comes to Gen Z.
#3: They are globally aware
There are 3.2 billion Internet users as of 2015. With this may people on the Internet and the iGeneration being digital natives, it is not secret that connectivity is part of today's culture. However, for Gen Z, connectivity does not stop at being able to talk to a family member that lives hundreds of miles away. For the iGeneration, being connected means being given the opportunity to experience the world through many of their peers' eyes. The global interactions and thoughts shared by the Gen Z have created more commonality between their international peers than the adults living in their own country.
The global awareness of the iGeneration has allowed them to care about issues in ways that no other generation has before which is why the Gen Z can often be found in the streets protesting or refusing to adhere to a certain gender. Diversity is not an aspiration for Gen Z it is a norm.
Brands can choose to begin to pay attention to Gen Z in the upcoming when they are infiltrated in the workplace. However, to truly understand a generation that seems to be much more complicated than Millennials, many would say that the time is now.
About the Author: Jailene is a 17- year- old blogger who enjoys literature, walking around New York City, and learning something new everyday.