U.S. consumers and businesses have now had an entire year to adapt to the disruptive influence of COVID-19. Yet a definitive view of the future remains elusive, as new complications – like vaccine availability, new virus variants, and a murky timeline for economic relief and recovery – are preventing insights professionals from reliably predicting which disruptors will recede and which will remain, or even surge. 
Fortunately, even in today's volatile landscape, some compelling signs and signals have emerged that can be used to guide decision-making in the year ahead – and beyond. 
At TMRE's January Future Trends Summit, Remesh CEO Andrew Konya led a panel of industry experts into a discussion on the key market trends and behavioral shifts currently on their radar and how those factors are likely to reshape and reset their insights priorities, moving forward. 
1. Seeking simple pleasures in a complicated world
Stay-at-home orders and travel restrictions forced consumers to pare down their usual activities and operate at varying levels of "survival mode." But even after they're able to reemerge into society and resume the ventures they put on hold, General Mills' senior director of consumer and market intelligence Eliana Wahnon expects that consumers will continue to seek out alternative sources of joy and fulfillment.  
"Consumers have been living in so much stress and uncertainty that I think finding joy will become just a basic necessity. But it's going to be redefined. I think joy is going to become simpler and much more intimate, and consumers are going to be looking to find sources of joy in more comfortable and familiar ways," she says.
For example, pre-pandemic, Wahnon says that her team at General Mills observed that joy was commonly being expressed through enhanced experiences and unique activities that consumers could share on all their social platforms. But when many of those activities got canceled, they started seeking fulfillment in more personally meaningful ways, like learning new skills, trying new recipes, and spending quality time together as a family.  
In Wahnon's view, this shift has presented a unique opportunity for companies like General Mills to deliver valuable solutions and services that help lower consumers' stress, enhance their personal health, or provide inspiration and opportunities for self-expression. 
2. Facilitating connectivity and fostering inclusivity
Even before COVID-19 made face-to-face interactions risky, feelings of isolation and loneliness were on the rise. In fact, in its 2020 U.S. Loneliness Index, health services organization Cigna found that 61% of adults say they sometimes or always feel lonely – an increase of 7 percentage points compared to results from their 2019 research. 
Abbas Arslan, Coca-Cola's global senior director of human insights believes those feelings of isolation are directly connected to another hot-button consumer trend: the desire to achieve better mental health and well-being. 
But avoiding loneliness and receiving the emotional support they need are certainly not the only drivers that are pushing consumers to seek more resonant and relatable human connections. For example, consider how issues related to cultural diversity and inequality have dominated our cultural conversations in just the past year alone. As Arslan sees it, this indicates an increasing call for corporations to take a transparent stand on issues of inclusivity, as well as to use their positions of authority to help cultivate a greater sense of belonging and togetherness – both inside their organizations and across all their external initiatives and interactions.  
3. Personal values driving group decision-making
Another polarizing issue that has dominated – in the U.S. and abroad – over the past few years is the widening gap between conservative and liberal values. 
While companies may not have as active a role to play in bridging this divide, in Eliana Wahnon's view, it creates an opportunity to invest more deeply in understanding how consumers are engaging within their values-based niche communities and how those behaviors will manifest in the wider marketplace: 
"I think in the future, human values will continue to guide much more of consumer decision-making than the traditional, rational benefits that we sought to understand. And I think that people will either entrench and curate and embrace values of similar communities, or actually expand their values and share those values more," she says. 
Wahnon also expects that people will increasingly be "voting with their wallets," both as a means of acting on their beliefs and of feeling more connected with the people and companies who share their values. "And that makes our job much more interesting because it's really about understanding how those beliefs will drive consumer behavior. It speaks to the humanity of the work that we do," she says.
4. Blurring the lines between our physical and digital worlds
The next key trend the panelists discussed was the need to provide greater fluidity between their customers' physical and digital realms. This is because consumers – particularly those in younger demographics – increasingly expect them to exist as fully integrated environments, rather than as distinctly separate entities. 
As evidence of this, Pinterest's head of brand insights Jenna Landi referenced her company's recent research, which illustrates that Gen Z users are planning their digital lives and expressing their identities in the same ways as they do "in real life." 
"Seeing Gen Z search for wallpapers, and lock screens, and other interesting imagery on Pinterest, we realized that these screens are actually some of the most valuable real estate we have." It's inspired Landi and her team to look for more effective ways – including ones delivered through emerging technologies – Pinterest can deliver seamless digital experiences that empower, support, and inspire their customers' activities in the real world, too. 
However, in our industry's drive to remain on the cutting edge of behavioral shifts associated with digital transformation, Abbas cautions insights professionals to be aware that the byproducts of progress won't necessarily be equally distributed. While some people will easily be able to adapt and evolve in step with transformational change, others who lack the technological agility or access to next-gen capabilities are at high risk of feeling left behind.  
5. Urban concentration giving way to cultural decentralization
You may be tempted to view the pandemic condition of remote working simply as a temporary pause in our normal operations. However, Don Abraham, senior partner in the futures practice at Kantar, sees it as the start of a major societal shift that could have much more lasting and far-reaching implications: increased migration away from cities and metropolitan areas.
"Ten years from now, cities will still be climbing out of the hole the economic hole that they're in. I think [it will require] a recalibration of what we're calling "the next urban village." It's not about cities thriving as cultural center points anymore. Instead, it's that outer ring that's going to go through a really interesting [period of] re-creation," says Abraham. 
Over the next decade, Abraham anticipates seeing fascinating investments and new models pop up in terms of shaping what those [less centralized] cultural centers will look like and how they get to scale. He also notes that brands will need to rely more heavily on insights than ever before, as such a shift would present new and unfamiliar business challenges on all fronts. 
Insights stands at the forefront of the new normal

As Andrew Konya pointed out, in the face of ongoing disruption, consumers are craving new opportunities to find the inspiration, connection, and support they need to keep moving forward. As insights leaders, focusing on the five trends above will help us better understand – and advocate for – those needs through the products and experiences our companies provide. 
Want expert recommendations on other hot consumer trends to watch for in 2021? Request an invitation to our exclusive event on April 9: TMRE Presents… The Future Trends Summit.
About the author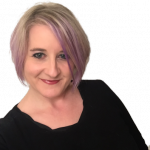 Jodi Harris is director of content strategy at Informa Connect. Prior to this role, Jodi spent over a decade developing and managing content initiatives for clients in the entertainment, CPG, health care, technology, and biotech industries, as well as for agencies and media brands. Follow Jodi on Twitter @Joderama.