Not long ago we may have been able to argue that retailers
thought that Big Data was just a bunch of hype that didn't actually lead to
better returns, but we've come a long way since then. In fact, a recent survey
reveals that 73 percent of retailers consider 
shopper insights
 to be very important or
essential to the performance of the departments in which they work. In addition,
76 percent think leveraging insights is important to the performance of the
company as a whole.
I recently caught up with speaker Derek Colfer, Head of Mobile at Visa
Canada and speaker at the upcoming 
Consumer Insights Canada
 conference in Toronto, to discuss how Canada's shopper culture is unique to the rest of North
America.
Here's what Colfer had to say:
IIR: What
makes insights 'strategic insights'?
Colfer: I
think all insights are strategic; however it's their application to a specific
opportunity that makes them meaningful and impactful.
IIR: What is
the key to using the power of consumer insights to make smarter decisions in
business?
Colfer: Consumer
insights can help businesses evaluate the success of current products and are
especially important when entering the product development lifecycle. The gaps
in between product awareness, intent and usage can help businesses understand
the needs of their customers. Visa recently utilized consumer insights with the
design of Visa Checkout, a payment service that enables consumers to pay for
goods on any device with just a few clicks. We know consumers are using their
phones for more these days but that mCommerce can be onerous on small devices,
leading to low conversion rates from cart to checkout. With Visa Checkout, we
addressed issues like too many fields of information in the checkout process
and big thumbs on small screens to ensure an easier online shopping experience.
IIR: How are
shopper insights unique in Canada compared to the rest of North America?
Colfer: Canadian
shoppers are savvy with a very high propensity for loyalty. A 2014 Maritz (Bond
Brand Loyalty) report found that 90 percent of Canadians are members of at
least one loyalty rewards program. We have also quickly embraced online
shopping and have a high penetration of mobile usage. Almost 80 percent of
Canada's addressable population owns a mobile phone, according to a 2014
eMarketer report. These factors, along with companies like Starbucks and Tim
Hortons who have tied loyalty to mobile payments, are helping to drive Canadian
comfort levels with mobile payment adoption.
IIR: Where
do you see the shopper culture in Canada five years from now?
Colfer: Canadians
will continue to use their mobile devices in a hyper accelerated manner. What
we refer to as eCommerce today will become more of an omni-commerce experience,
blurring the lines between various channels (in-store, desktop, laptop, tablet,
mobile device, wearables, etc') as consumers use more than one channel and form
factor to search, compare, apply loyalty and purchase.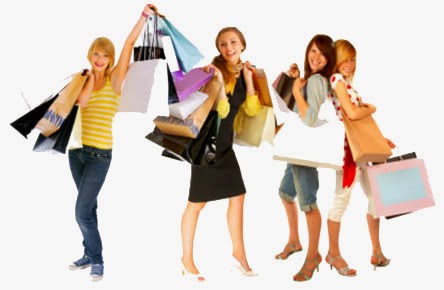 Image via
www.fortune3.com
IIR: What's your advice on effective ways to reach
Canadians on the path-to-purchase?
Colfer: There are
various technologies available for businesses to engage and interact directly
with their customers on more than one device throughout any given day. One
challenge for merchants is to ensure content and offerings are universally
available across all channels so that consumers can shop in the channel that
best suits their purchasing patterns.
IIR: What's
the best part about shopping in Canada?
Colfer: Canadians
are incredibly loyal and the Canadian brands and merchants that we frequent
tend to reward loyalty in a very innovative manner. The most notable recent
example is the CIBC Tim Hortons Double Double Visa Card with a pioneering
two-button technology that enables users to switch between paying with their
Visa card with built-in loyalty, and the redemption of their earned Tim Cash
rewards. I think we're going to see a lot more of this type of innovation and
loyalty tied to apps as we move forward and it's going to positively impact
Canadian adoption of mobile payments.
IIR: How is
technology empowering the always-on shopper today?
Colfer: Technology
is incredibly empowering for Canadian consumers. It's not uncommon to see a
consumer take out their mobile device, open up an app and scan a barcode on a
product in-store. That mobile app can provide access to an array of product
reviews and ratings and it can also drive the consumer to make a purchase
in-store with a profile driven incentive. Conversely, that same app can prompt
a consumer to leave that particular store and purchase the product online or in
a competing merchant down the street. Consumers remain at the center of the
commerce lifecycle, however technology is empowering them today in ways we
could not have imagined five years ago.
IIR: How do
you embed a culture of customer experience at Visa Canada?
Colfer: Every
digital product we build and put in market has been built with the lens of a
consumer. 
Visa's aforementioned Visa Checkout is a great example of this, and
so is Visa payWave. Visa payWave allows a consumer to wave their card in front
of a payment terminal to securely and quickly make payment, reducing time in
line and at the cashier, improving the point-of-sale experience. This same
technology provides the foundation for NFC mobile payment apps, which are
gaining popularity in Canada and are available to consumers through Visa
issuers like TD, CIBC, RBC, Scotiabank and Desjardins. Our Vision at Visa, to
be the best way to pay and be paid for everyone, everywhere, prioritizes
consumer behaviour and drives every product innovation.
IIR: What
have you learned about Millennial shopper insights in Canada working at Visa?
Colfer: Millennials
are early adopters of technology and are an important segment to consider in
mobile payment adoption. According to a 2013 eMarketer report on age-based
digital behaviour, Millennials are the prime demographic for digital adoption
as they were born and raised during the emergence of the internet with an 80
percent adoption of mobile.
However, while Millennials are an important segment to
consider with regards to mCommerce and mPOS, there are also other demographics
with interesting behaviours that shouldn't be forgotten. Gen X'ers lead all
other age brackets in ecommerce purchases for family staples and are the most
likely to transact on tablets and smartphones, according to an Ipsos Reid study
cited in the same eMarketer report, and Baby Boomers have shown the strongest
interest in loyalty programs. Sometimes I think we put too much focus on the
current consumer insight trend rather than being strategic with more than one
group.
IIR: How do
you see mobile affecting the future shopper in Canada?
Colfer: Canada is
already very advanced in contactless payments, but NFC payments will become far
more ubiquitous. Visa was the first payment network in Canada to pilot NFC in
2010 and we were the first payment network to commercially deploy with CIBC
back in 2012. To date, TD, CIBC, RBC, Scotiabank and Desjardins all offer
various NFC mobile payments to their clients that run through the Visa Network,
providing Canadian consumers with many accessible options.
Canadians love their mobile devices and I think they will
become more comfortable using them in-store to make purchases quickly and
securely. New technologies like Host Card Emulation (HCE), where consumer data
is secured in a cloud, will help to increase consumer usage. Visa's new cloud
based payment specifications allow our banks to offer the same
interoperability, scalability and security to consumer's phones that they trust
with plastic cards today.
If you'd like to hear
more from Derek, don't miss him present at Consumer Insights Canada. The
event is taking place this September 29-October 1, 2014 in Toronto,
Canada. For more information about the event and to register, click here: http://bit.ly/XPjI56
About the Author:
Amanda Ciccatelli, Social Media Strategist of the Marketing Division at IIR USA, has a background in digital and
print journalism, covering a variety of topics in business strategy, marketing,
and technology. Amanda is the Editor at Large for several of IIR's blogs
including Next Big Design, Customers 1st, Digital Impact, STEAM Accelerator and ProjectWorld and World Congress for Business
Analysts, and a regular contributor to Front End of Innovation and The Market Research Event,.
She previously worked at Technology Marketing Corporation as a Web Editor where
she covered breaking news and feature stories in the technology industry. She
can be reached at aciccatelli@iirusa.com. Follow her at @AmandaCicc.