"Innovation distinguishes between a leader and a follower." - Steve Jobs
According to Column Five Media's infographic What Really Fosters Innovation in "How to Foster Innovation" by Zach Bulygo, "innovation is increasingly viewed as critical to sustaining a competitive advantage in the changing global marketplace. Yet many people also indicate that their innovation efforts are lacking."
Why can't large companies execute on innovation? What are the structural challenges that most companies fail to overcome? Find out at this year's Back End of Innovation (BEI) event in Las Vegas, Nevada, Oct. 6-8.
Iliya Rybchin, Strategy & Business Development Executive at Bloomberg, will focus on a handful of controversial changes corporations should consider if they want to increase their chances of successfully delivering growth from innovation.
To learn more and register, visit www.BackEndofInnovation.com
Stay connected with BEI:
- Twitter.com/BEI_Innovation #BEI14
- LinkedIn.com/Back End of Innovation
- Facebook.com/BackEndofInnovation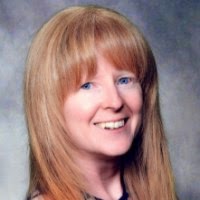 Peggy L. Bieniek, ABC is an Accredited Business Communicator specializing in corporate communication best practices. Connect with Peggy on LinkedIn, Twitter, Google+, and on her website at www.starrybluebrilliance.com.