Those of us who chose to keep the energy going for cocktail hour after a full day at the Back End of Innovation Conference at the Santa Clara Hyatt Regency (#BEI13) headed out to the chilly Terra Courtyard to hear Vivek Wadhwa speak on Women in Innovation. Wadhwa is an entrepreneur, lecturer, and writer who is currently Vice President of Research and Innovation at NASA's Singularity University, and Fellow at Stanford University, among his other roles. Add to these accomplishments author of the upcoming book Women in Innovation. 
As Wadhwa has written: 
'One of the technology industry's most serious shortcomings is that it leaves out

women and some minorities. I have written a lot about the dearth of women and why this is an important issue. I am also crowdcreating a book, Innovating Women, on how to fix this imbalance. In a nutshell, we need to do this for the economy and to boost innovation.'
Where are Women Innovators?
What Wadhwa shared with us as we huddled around industrial patio torches for warmth was a disturbing picture of how poorly women are represented in corporate America and the technology startup world alike'disturbing and surprising, given our advanced, modern world where half of technology users are women. Women in computer science are dropping, not increasing, according to Wadhwa, and women feel extremely uncomfortable in the tech world. At Silicon Valley tech conferences, women are groped and abused, and they struggle to maintain a foothold in the male culture of Silicon Valley. Even Twitter, the epitome of successful new technology companies, launched its IPO with an all male management team, all male investors, and all male board members. Wadhwa has taken his story to Tech Crunch, the Wall Street Journal and the Washington Post and now, he is publishing his book.
Sharing the Message to Promote Change
Wadhwa's goal was to have 30 women co-creating the Women in Innovation; instead he had 500 co-authors. Within 6 weeks, they gathered enough information to publish a dozen books.  It took about 2 more months to create a publication-ready manuscript. They are now waiting for publishers to produce the book. It is imperative to change this gender imbalance. According to Wadhwa, it's good for the economy. With diversity comes increased innovation, growth, increased creativity, lower failure rates, and better success rates. When men and women work together, good things happen.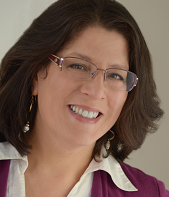 Ivy Eisenberg is founder of Our IdeaWorks, an Innovation and Lean Customer Research' consultancy that helps companies connect to customers and other stakeholders to discover business opportunities, accelerate growth, and build and deliver successful products and services.  Ivy has more than 25 years of experience in the Front End of Innovation, user interaction design, and software product and project management. She has worked in healthcare, financial services, B2B, consumer goods, and telecommunications sectors.  Ivy is also an award-winning humor writer and storyteller, with an MBA in Marketing, Entrepreneurship and Innovation from NYU's Stern School of Business.