Scheduling 55 one-to-one meetings across 3 days at an EBD conference is no easy feat. It was the maximum number of partneringONE meetings allowed at BIO-Europe 2018 and left little time for breaks or even grabbing a meal. However, the exciting prospect of finding the right partner and fostering company-wide growth is its own reward for many delegates.
Recently at BIO-Europe, Hideyuki Hirama, President of Gemseki, was able to accomplish the Herculean feat of successfully scheduling 55 one-to-one meetings. In total, the company Gemseki had an incredible 109 partnering meetings scheduled on site. Luckily, Hideyuki was able to divide and conquer with his colleague.
[For your next opportunity to partner in one-to-one meetings attend Bio-Europe Spring in Vienna from March 25-27]
"My colleague, Sanjeev, and I met with each other in the morning and at night," Hideyuki said. "In this way, we could discuss, clarify, and share concrete meeting schedules and our goals for our meetings each day."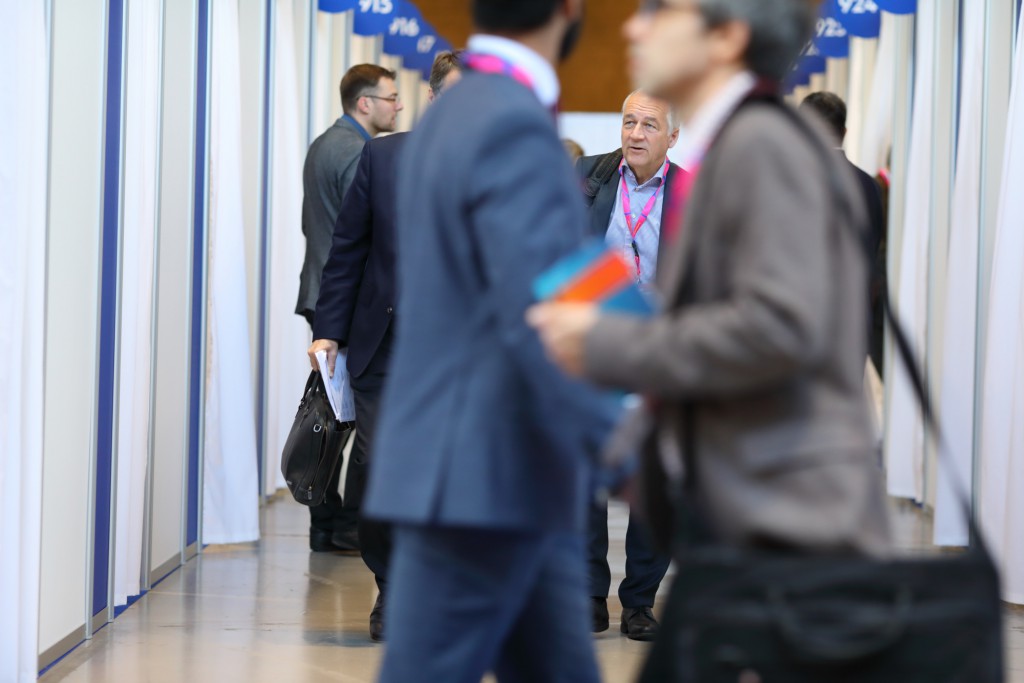 Gemseki is a company that supports licensing and partnering activities through their web platform Drug Candidate Marketplace. Their goals include finding potential licensees for their clients' assets and to meet potential clients (originators) looking for partners. Despite only one year of operation, Gemseki has more than 50 assets for out-licensing.
"This was our first time to join BIO-Europe, since Gemseki started operating one year ago," Hideyuki said. "The conference was very organized and we had a lot of opportunities to get to know many people in the community. We used this conference to reach out globally to find hidden potential licensees. For this purpose, we received about 40 incoming meeting requests for potential in-licensing of our clients' assets."
EBD Group's one-to-one meeting software, partneringONE, was recently updated with enhanced features such as mobile responsiveness, message templates and more information about companies and contacts. This has allowed companies like Gemseki to reach new partners faster and more efficiently.
"We value the updates to the partnering tools," he said. "The enhanced search makes it easier to find the right partners. New features like partnering history make it easier for us to work as a team and further improve productivity."
Overall, the conference proved fruitful for Gemseki as the conference setting enabled them to meet many companies very effectively. With their many meetings, Hideyuki also offered strong advice for what makes a successful partnering meeting.
"Preparation does matter. If you prepare enough, your results will improve," Hideyuki said. "This doesn't just mean the number of meetings, but also the content of each meeting as well. Also, we made a diligent effort to follow up with companies we met. A 30-minute meeting is good to start, but not enough to make any conclusions. Therefore, I believe diligent follow-ups after meetings are key too."
Let's hope both executives had time to have lunch!